How to help protect yourself when looking for energy efficient home improvements
Cold Calling
Beware of cold calling from sales people, either by phone or door-to-door, particularly those who claim to represent the Government or Cornwall Council.
Do not feel pressured to arrange an appointment or pay any money up front.
It's OK to say you're not interested and ask them to remove your details from their database.
Online Advertising
Online adverts, including those on social media may not be as good an offer as they might seem. It's best to make sure they're offering a genuine service before agreeing to anything.
Don't feel pressurised to pay up front
If you're asked to pay something up front, don't feel pressured to do so. You can say you'd like to think about it and get back to them when you've had time to think it over.
Make sure you have paperwork and contact details
Do not agree to anything unless you have the offer in writing and a way of contacting the company or installer if there's a problem
If in doubt: contact

us on Freephone 0800 954 1956 or drop us a line at advice@cep.org.uk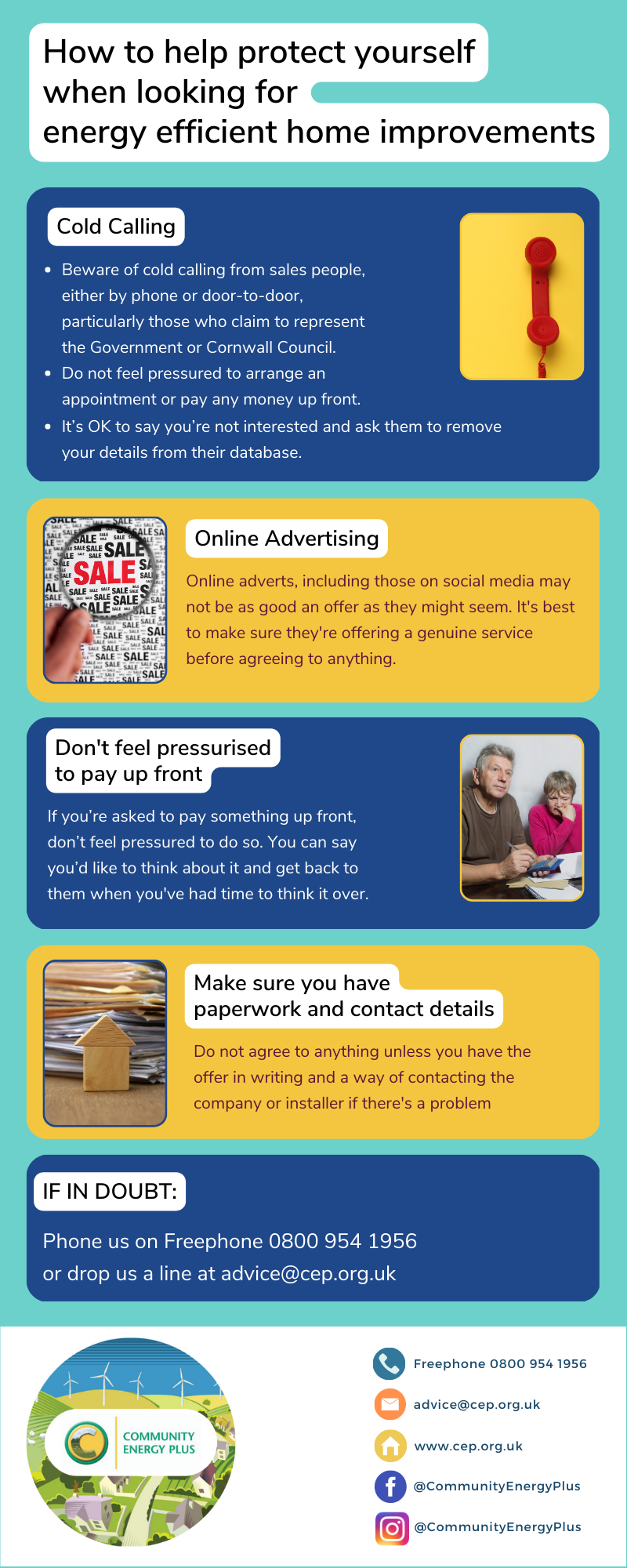 Sign Up For Our Newsletter